Image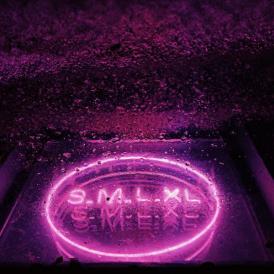 Contenu sous forme de paragraphes
texte
Stereotypes and representations of large people. Critical views on "grossophobie" in France.
Lecture Marielle Toulze, lecturer at the l'Université de Saint-Étienne and associate researcher at the ELICO research centre, and Arnaud Alessandrin, sociologist at the  l'Université de Bordeaux  and associate researcher at LACES.
The term "grossophobie" has recently entered the French dictionary. It is also entering the media world with headlines in newspapers and TV films with extensive commentary. But what does the concept mean? Through a semiological and sociological analysis, Marielle Toulze & Arnaud Alessandrin will review the history of this concept, the social movements that accompany it, and the history of its French translation. Beyond the historical dimension, the aim is to question the experiences of grossophobie. Whether it is in the public space, health, employment, it is present in all daily dimensions. Where are we today in the measurement and qualification of grossophobie criteria? Through media examples, the speakers will question the representations of large people and the stereotypes that reinforce the feeling of discrimination.
Discover Daria Marx's trailer: my vie en gros
Conference preceded by the screening of the film Daria Marx: ma vie en gros, a documentary by Marie-Christine Gambart (France, 2019, 65 minutes).
Warning: the film will not be subtitled!
However, the conference will be translated live into French Sign Language.
The conference is filmed and broadcast live on the Mazier campus in Saint-Brieuc. It will then be visible on the Aire d'U, the Rennes 2 University's web media.
---
texte
Equality Tuesdays are a series of conferences to raise awareness on equality issues. Once a month, these conferences feature experts on these issues.
Image