Image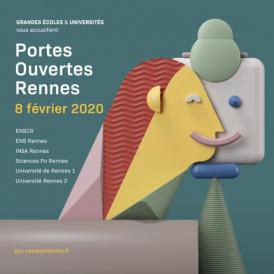 Contenu sous forme de paragraphes
texte
Thinking about starting or continuing your studies at Rennes 2?
Come and meet our teachers, administrative staff and other students and learn about our course offering, registration procedures, etc. You will also have the opportunity to participate in conferences, visit our campuses, libraries, and discover student-oriented life.
Foreseen on the program:
meetings & conferences on course offering in the fields of the arts, communication, languages, literature, humanities, social sciences, sports, etc.
information stands run by students and teachers to discover DEUSTs, licences, professional licences and Master's courses
information stands on student life: housing, scholarships, health, student associations
visits to campus resource sites: libraries (Central BU, multimedia library, human sciences, social sciences, music and APS) & Essai gallery, Le Tambour, etc.animations
When: 
Villejean and La Harpe Campuses Open House: Saturday, February 8, 2020
Mazier Campus Open House in Saint-Brieuc: Saturday, March 7, 2020
As part of the project to create the University of Rennes, Rennes 2 University, Sciences Po Rennes, INSA Rennes, ENS Rennes and ENSCR will also open their doors on Saturday 8 February 2020.
Official program and practical information available here.