Image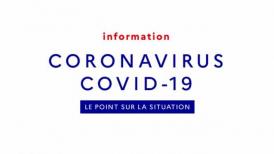 Contenu sous forme de paragraphes
texte
Dear students,
The French government has confirmed the opening of the borders within the Schengen area, the European Union and the United Kingdom from 15th June.
Despite this confirmation, we would advise you to defer your mobility to the 2nd semester if possible, with the consent of your home university.
Mobilities can be accepted for the 1st semester of 2020/21 but the consequences of the COVID 19 sanitary measures in France on your mobility experience will be:
A mixture of online and face to face courses,
A modified university calendar (courses will begin on 28th September instead of 7th September),
Uncertainty about available courses and timetables until mid September 2020 (no courses available in Sports)
A scaled-down welcome week and student daily life,
Accommodation: If you choose to book a room in one of our student halls of residence, you will have to pay the rent as from 1st September 2020, even if courses begin on 28th September.
However, for those of you who still prefer to come for the first semester, the International Office will organize a reinforced student support, in order to help you cope with the situation and make your stay as stress-free and enjoyable as possible.
We will soon send you the date of the beginning of our Welcome week. We advise you, if possible, to wait until you receive this information before booking your travel tickets, so that you will know exactly when we expect you to be in Rennes.
Please inform us of your decision before next Friday, 3 July, by filling in the survey available here. 
With our very best wishes,
Dr Lesley Lelourec
Vice President for Internationalisation
and 
Dr Amal Jouffe El Amrani
Head of International Office