Image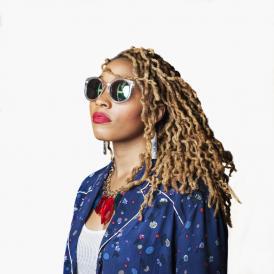 Contenu sous forme de paragraphes
texte
Even in the context of the pandemic, Rennes 2 is committed to sharing with you the ways in which you can participate in this important week. Below is a list of the many accessible online resources. Please feel free to share them and/or use them as course materials to continue raising awareness.
On the Villejean campus, the exhibition "Colored only - Chin up", photographs by Hélène Jayet, will soon be mounted outdoors, in the wake of the National Week of Education Against Racism and Anti-Semitism. Hélène Jayet was the guest of the inaugural conference of the Mardis de l'égalité en 2021.
The conference was recorded and is available here (in French).
texte
Since the launch of the lecture series in 2016, Mardis de l'égalité (Equality Tuesdays) have addressed issues of racism.
texte
Roundtable discussion around Amandine Gay's film, Ouvrir la voix
 
texte
Meeting with Rokhaya Diallo
texte
Slam concert by the Frasques company, based on texts by Léon-Gontran Damas
The slammer Nina Kibuanda, the pianist Guillaume Hazebrouck and the bassist Olivier Carole have joined forces to restore the vehemence and infinite tenderness of the message of Leon-Gontran Damas, poet and founder of the movement of negritude. It was at Rennes 2's le Tambour, in March 2019. To r(re)discover here.
texte
For more resources, please see this non-exhaustive list from other establishments on this page in French.