Image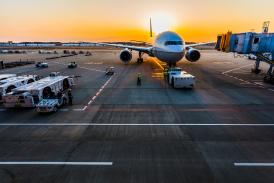 Contenu sous forme de paragraphes
texte
Last Updated: March 14, 2022
In accordance with the latest governmental announcements, the health guidelines in relation to Covid have been relaxed as of Monday, March 14. If the rules change once again, we will provide a new update via this website as well as the intranet. 
Suspension of the vaccination pass: The obligation to present a vaccination pass to access a certain number of places or activities is suspended. As a result, it will no longer be necessary or possible to require the presentation of a vaccination pass, whether for students, staff or people outside the institution. Thus, it will no longer be necessary to require a vaccination pass for festive, cultural, sports or association events. However, the vaccination pass may still be required for trips abroad. In addition, the vaccination requirement still applies to health professionals, psychologists, psychotherapists, osteopaths or students preparing to practice these professions.
Wearing a mask: With the exception of health services (FPTP, HSE), wearing a mask will no longer be mandatory, either indoors or outdoors. However, students and staff who wish to do so may continue to wear masks.
January 3, 2022 Update
Despite the coronavirus pandemic, France continues to welcome international students and researchers, and our universities are open for regular in-classroom teaching activities.
If you plan on arriving soon, the procedures required to enter French territory will vary depending on your country or origin and vaccination status. The below is a summary of the latest government information on mobility for study or research.
Resources to check on government rules
The Ministry of Foreign Affairs has updated the advice and rules governing entry into France. Please find the detailed information (in English) available on the Ministry's website.
The Ministry of the Interior's website also provides the rules for entry and the classification of  countries by a color code categorization, which is updated each week.
Campus France also provides specific information for students and researchers coming to France.
---
Previous Guidelines: 
- The specific rules for visitors from the United Kingdom have changed. Please find more information here.
- The entry conditions to French territory are defined by the classification of departure countries (countries and territories on 'green', 'orange', 'red' and 'scarlet red' lists) indicated here. These lists may change as the health situation evolves and is updated each week. 
Students and researchers from Category 1 ('green list') countries and territories do not need to have proof of pressing grounds to travel to France. However, there are a few things that they will need to show before boarding (including proof of a negative PCR or antigenic test from less than 48 hours before departure, and from less than 24 hours if they are from the UK), whether they are fully vaccinated or not. Please check government websites from above for all the details.
For students and researchers from Category 2 countries ('orange list') are also allowed to come to France, with proof of a compelling reason, such as: 

students enrolled in French as a foreign language courses prior to enrolment in higher education;
students that have passed the oral tests of entrance exams to French higher education institutions
students enrolled in a higher education establishment for the year 2021-2022 (including French as a foreign language courses);
Researchers and teaching staff (including language assistants) moving to France at the invitation of a research laboratory or higher education institution, for research or teaching activities absolutely requiring their physical presence, as well as their partners (spouses, civil partners, or cohabiters, subject to evidence of cohabitation) and children.

However, they will also need to adhere and comply with the rules laid out by the government (proof of vaccination if possible and a negative test...). Please see the full rules on one of the government's website from above.
Vaccinated students and researchers coming to France from 'red' or 'scarlet' countries must also comply with the 'compelling reason system', whether they are vaccinated or not.  Please see the full rules on one of the government's website.
Vaccines 
Vaccines accepted to come to France are the same as the vaccines approved by the European Medicine Agency (EMA) (Comirnaty/Pfizer, Moderna, Vaxveria/AstraZeneca, Janssen) and the foreign vaccines similar to those accepted in Europe (Covishield, R- COVI, Fiocruz, etc.)
Try to get fully vaccinated before your departure with a vaccine approved by France. 
If you are unable to do so, you will be offered vaccination as soon as possible on arrival, in conjunction with the Social Security and your host establishment, particularly if you come from a country in a red zone.
To find a vaccination center near you in Rennes, please go here. 
Contenu du texte déplié
texte
Students living in CROUS residence halls who test positive for COVID must:
Notify the residence immediately, while

Informing them of the date the test was taken
Providing them with their vaccination status, and number of doses received
Providing their phone number
Isolating themselves for 7 to 10 days according to the complete or incomplete vaccination scheme and continue the isolation until 48 hours after the symptoms have disappeared.
As soon as the CROUS is informed of this situation, they will send the student a very detailed email to indicate the procedures to follow. 
It is important to complete the information table included in the CROUS email in order to notify any potential contact cases.
Please shop for food as much as possible before isolating yourself. A microwave will be made available to students by the residence, within the limits of available stock.
If this is not possible, students are allowed to use the communal kitchen, preferably during the hours when very few people are there.
texte
The Social Security Healthcare System
Students coming from a "red" country must join the social security system before arriving in France. You will have to finalize this affiliation once in France by sending your school certificate to the Caisse primaire d'assurance maladie (Sickness Insurance Primary Fund). This will enable you to get a vaccination slot more quickly if you are not vaccinated.
For all other students, please join Social Security as soon as possible after you arrive, so that you can benefit from the French healthcare system.
Register online on:
Image