Image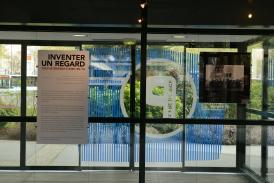 Contenu sous forme de paragraphes
texte
May 2020,
As a result of the Covid-19 pandemic, our university has taken the difficult decision to suspend all mobility to and from Rennes 2 University involving countries situated outside of Europe (the Schengen zone, E.U. and the United Kingdom) until further notice and at least for the first semester of 2020 /21.  
After careful consideration, and given all the information, we feel that it would not be advisable to let students embark on an exchange programme with all the risks entailed (quarantine, difficulty in obtaining visas, closed borders, transportation problems, probability of a second wave of the pandemic, strict sanitation measures meaning that many cultural and social events will not take place in their usual format, and some classes being taught on line). 
Many of our fellow French universities have already taken the decision or are on the point of doing so.  We hope to be able to restart our exchange programmes in January, but this information will be updated as we know more about the situation. 
In the meantime, our University will explore possible ways of maintaining more informal virtual links during the first semester 2020/21 for students and partners. 
We very much value our partnerships and pride ourselves in providing incoming students with a top quality welcome and an enriching experience at Rennes 2 University. We look forward to resuming our exchanges as soon as possible.