Image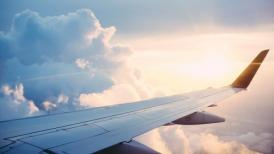 Contenu sous forme de paragraphes
texte
Participate during the week of November 15th - 19th, 2021
Going abroad: an opportunity in your academic and professional career
Whether as part of a university exchange program, an internship or an assistantship, having an international experience can allow you to develop not only your language skills but also your ability to adapt to a different cultural environment. The International Week takes place once a year and is the and is the highlight of the promotion and information and information on the possibilities of going abroad abroad during your studies.
The practical aspects of preparing a mobility project will be the subject of thematic meetings with the participation of numerous speakers. It is important to find out several months in advance about the application procedures, the necessary prerequisites, the methods of financing your stay abroad, etc. These and many other topics that will be discussed during this week.Students, in order to be well informed and to prepare a future departure abroad, it's important to attend a number of the proposed meetings, particularly:
1. One of the general information meetings "One of the general information meetings "Study Abroad: Opportunities to learn about all the mobility programs offered and the
programs and the possibilities of mobility grants.
2. The specific meeting organized by your department of study. The teacher who
coordinates the exchanges in your department will present the different partnerships that exist in your department in your department and the selection procedures.
selection procedures.
3. One or more meetings concerning the geographical areas outside Europe, if you are interested in these countries.
4. Other specific meetings (internships, assistant program, international assistantship program, international volunteering, writing a writing a CV in English, etc.), according to your preferences.
5. The Café du monde event, to gather personal stories from students who have already gone on a mobility trip.