Image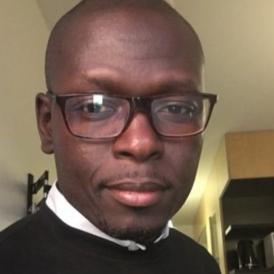 Contenu sous forme de paragraphes
texte
Dr. Moustapha Seye was invited by colleagues at LiRIS research center to collaborate on his latest and ongoing research projects. Below he shares with us a bit about his experiences from his time at Rennes 2.  
Could you please tell us a little about what brought you to Rennes 2 and the project/s you were working on while here? 
Dr. Seye: From November 24 to December 7, 2021, I had the opportunity to spend time at Rennes 2 University as part of an Erasmus + mobility. During my stay, I was able to share with colleagues and students at the Interdisciplinary Laboratory for Research on Societal Innovation (LiRIS), a study on "Senegalese rural women to the test of the COVID-19". This study was conducted among 3003 women in the regions of Kaolack and Kolda between June and August 2020, and in partnership with Laboratoire de Recherche sur les Transformations Économiques et Sociales (LARTES-IFAN) of UCAD and the International Food Policy Research Institute (IFPRI).
During my stay, I was also a member of the jury for four Master 2 extended essay oral defenses :
"Social logics of the use of informal savings and credit structures by women traders in Adjame" (Cyril Kpain)
"Female migration - identity crisis - aesthetics: the case of newly arrived black women from French-speaking sub-Saharan Africa in Rennes" (Makissy Nancy Kouassi)
"Social Protection in East African Countries: A Comparative Study" (Nouradin Ibrahim Abdi)
"Sociological approach to the notification of the OQTF and retention strategies of West African irregular migrants: the case of Ivorians living in Rennes" (Glazaï Marie Louise Sela)
Additionally, while helping to advance these different projects, I was able to take advantage of the library to enrich my readings on works related or connected to the themes I am currently working on: entrepreneurship, urban agriculture, food environment and nutrition.
So the Erasmus + has been beneficial for you and your continued work? 
This mobility allowed me to reinforce the links between the researchers of Rennes 2 and those of UCAD. It is a means of mutual learning between teachers-researchers and researchers on the modalities of evaluation of students at the end of the cycle. It also helps us to stay up-to-date on the opportunities of scientific collaboration between universities and to benefit students with proposals that fit with the identified needs of scientific knowledge.   
Also, the contribution rendered to the community has become an important criterion in the evaluation process of researchers and teacher-researchers. These types of mobilities offer the opportunity to satisfy this criterion but at the same time constitute a source of peer learning in different environments and socio-economic realities. For example, African realities in terms of entrepreneurship are quite specific depending on the context and the comparison of the African context with the European one is often revealing of lessons learned.       
Image

Légende
Pictured above from left to right: Ulrike Schuerkens, Makissy Nancy Kouassi and Dr. Seye
texte
---
More on Dr. Moustapha Seye and his work: 
Dr. Seye's major research themes are: Entrepreneurial spirit and reference to hybrid or local models of business management in Africa compared to models conveyed by classical theories. 
These themes are in line with the Erasmus + funded project ManaGlobal: Globalized Governance Norms and Local Business Practices. 
---
Focus on LiRIS 
The Interdisciplinary Research Laboratory in Societal Innovations (LiRIS) has two main research topics: noms, governance and globalization and norms, vulnerabilities and solidarities and his members plays a major role in the analysis of "societal innovations", in particular by responding to the challenges of globalization, societal and environmental changes.
Co-directors:
Anne-Laure Le Nadant and Gaël Henaff
anne-laure.lenadant [at] univ-rennes2.fr / gael.henaff [at] univ-rennes2.fr