Image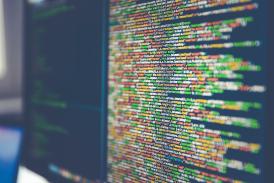 Contenu sous forme de paragraphes
texte
On March 23, 2020, Rennes 2 University and the C CUBE* project (Cyber Security Competence Centre) will organize a conference dedicated to examining the impact that digital technology is having on our society.
André Vitalis, Professor Emeritus at Bordeaux Montaigne University, and Tristan Allard, Senior Lecturer at Rennes 1 University, will discuss the risks involved as we become an increasingly digitalized society, but they will also show that we are far from powerless in the face of these risks. 
Security is one of the major challenges of the digital world, and citizens in particular expect better protection and confidentiality of their tools and data, whether it is localized or outsourced in a cloud. But, in the name of security, some states have mobilized or are tempted to mobilize digital tools in an attempt to build surveillance infrastructure on a massive scale.
This infrastructure, at the crossroads of the public-private spheres, may induce new post-disciplinary control, or even a security obsession. For this reason, scientific research is seeking to implement new tools, notably via cryptography, distributed computing and random disturbances, to preserve individual data at different points in their life cycle, while allowing for a variety of uses.
---
André Vitalis is Professor Emeritus of the Bordeaux Montaigne University. The theme of "information technology and freedom" is at the heart of his research work, punctuated by the publication of Informatique, pouvoir et libertés (Economica, 1981, 1988), Le Profilage des populations (with Armand Mattelart, La Découverte, 2014) and L'Incertaine Révolution numérique (ISTE, 2016).
Tristan Allard is a lecturer at the Rennes 1 University and a member of the DRUID research team at UMR IRISA. His work focuses on the design of techniques for managing or analyzing personal data that provide solid guarantees of privacy.
* C CUBE is a project supported by academic institutions in Rennes (CentraleSupélec, ENS de Rennes, ENSAI, IMT Atlantique, INSA de Rennes, IEP, Université Rennes 1 and Université Rennes 2), major research organizations (CNRS and Inria) and the region of Brittany. It aims to increase the site's research, training and innovation activities in the field of cyber security.
---
If you are interested in attending this conference,  please contact: 
Cyrille Habert, Editorial Secretary of Palimpseste
cyrille.habert [at] univ-rennes2.fr