Image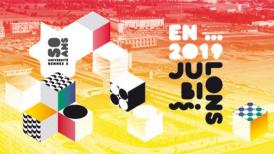 Contenu sous forme de paragraphes
texte
In 1969, the Faculty of Arts of the former University of Rennes was established as Rennes 2 University, a full-fledged multidisciplinary university. Fifty years later, Rennes 2 has become the leading teaching and research centre in humanities and social sciences in western France. Along with its main campus in the Villejean district, the university has strengthened its regional presence by inaugurating a campus in Saint Brieuc almost thirty years ago.
To celebrate this 50th anniversary, Rennes 2, with the help of its partners, has prepared a dense and varied programme of activities to take place throughout the year 2019, including: guided tours, exhibitions, conferences, student projects, concerts, screenings, etc. The aim of these events is to demonstrate how the character of the university, through its history, activities, mission and know-how, has played an essential role in the Breton territory.
In order to mark this milestone, a book on the university's rich and abundant past is also being prepared and will be published at the end of 2019.
A website, dedicated to the 50th anniversary of Rennes 2, regroups all the information concerning this year's festive programming. The university's timeline on the website means that you can also discover the highlights that have punctuated the its existence over the last half a century.
For this occasion, Rennes 2 has also launched a major online collection of archives and testimonials. Hear what past and present students and staff have to say about the university.
Would you like to participate and tell your Rennes 2 story? Please complete the form that can be found on the website, or contact us by email at: 50-ans [at] univ-rennes2.fr.