Image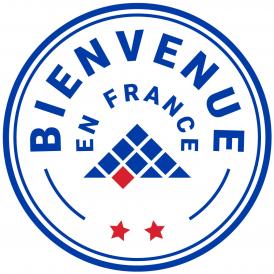 Contenu sous forme de paragraphes
texte
As part of the campaign to increase the attractiveness of its higher education institutions, the French government has awarded Rennes 2 with a level 2 (out of 3) label for its ability to welcome and assist international students arriving on its campuses. The process is part of a campaign called 'Bienvenue en France', which literally translates into 'Welcome to France', and is meant to help improve and standardize the conditions of how international students are welcomed nationally. 
In order to be eligible for the label, institutions must describe the concrete actions they've taken to address the main questions and concerns of international students arriving in France. Some indicators are considered to be more important in ensuring an immediate quality reception (i.e. information provided on topics related to university processes, health and housing solutions, etc.), while other indicators center around helping students adjust to their new social environment, (such as the establishment of a buddy system between new international and local students; and making sure students have opportunities to get involved in student and community organizations). As a level 2 recipient, Rennes 2 has met the majority of indicators which are likely to help newly-arriving students smoothly integrate into their new university and student life. 
Each year, Rennes 2 hosts over 3,000 international students who come to study in one of our five faculties (arts, literature, languages, human and social sciences and sports sciences). Many students also come in order to be able to take classes at the CIREFE - a renowned French-language learning Centre. Rennes 2 also has a growing list of classes that are conducted in English (a complete list of these classes can be downloaded here). 
The 'Bienvenue en France' label is awarded for 4 years and is validated by an independent commission.