Image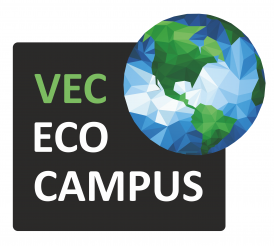 Contenu sous forme de paragraphes
texte
Working with partners from the eMERGE consortium as well as other institutions, an international team of teacher-researchers, headed by Rennes 2, launched the Virtual Classroom Environmental Challenge, an online course and competition for students from 5 different countries. 
The Challenge included 3 rounds, in which each team worked to imagine how they could transform their campus into a green campus. Project submissions were prepared hand-in-hand with the teams' coaches, students of the Rennes 2 Didactique des Langues Master's program. 
After more than 2 months of hard work, Team Ireland (students from the University of Limerick) were declared the winners. The contest used a virtual voting system in which the students invited their communities to watch and vote on a series of short explanatory videos they produced (you can also find the trailers below in this article). 
Below is a short interview with the Program Coordinator, Professor Christine Evain.
texte
We spoke with you at the beginning of the course, how did this first edition of the class and competition go?
Christine Evain: It's been truly rewarding working to put this first edition together! The Challenge became very concrete for the students. I thought all of the teams did a really good job of putting their minds to the task and working together from a distance, and it's been exciting to follow each of them in this process. I was also happy to see that the students and coaches were able to create a social bond throughout the past 2 months. We did run into a few small issues over the course of the semester, but overall I'm pleased with our results. We're already working on preparing the 2nd edition for the start of the 2021 school year and seeing how we can improve the system.
How were the three rounds organized? 
CE: Each round was really quite different. All participants were part of the first two rounds, so every team produced a full presentation of their project and a trailer. The third round (for the finalists only) was based on more of a Ted Talk format, and that was between Team Ireland and Team SCELVA. What we learned throughout the process was it's important to have regular meetings throughout. It gives us, and more specifically the coaches, time to discuss any difficulties or problems in advance of the production dates. For example, some of our teams ran into a few issues before the first round and we realized that we needed to postpone that deadline in order to give them more time to work through them before submission. 
It's been a particular kind of semester, we've all faced challenges related to the pandemic. Did the students run into any particular difficulties / constraints while working on their proposals? 
CE: There weren't really any difficulties related to the pandemic, which is just one of the many advantages of holding this class remotely. What we did see were challenges relating to the varying levels of English of the different students, but that can be pretty normal for an international project such as this. 
Some of the other difficulties we faced were related to the technical systems. This was more problematic since, unfortunately, it impaired or delayed the ability of some students to be able to finish their productions on-schedule. Students from Burkina Faso, for example, had more difficulty in this respect because many were working from more basic computer systems or directly off their mobile phones, so converting the videos was a definite challenge. This kind of issue is something that we'll have to try and find solutions for on a case-by-case basis. 
Coaching the coaches from a distance has also been challenging. The Masters students all started with different levels coming into the program and it took some time to get all the coaches up to approximately the same level. But despite that, they had some very interesting ways of working with the different groups. The coach, for example, who was working with the Burkina Faso team was very creative. The framework he used really inspired the other coaches and teams. 
From the perspective of the Rennes 2 Masters students, how do you think their coaching experiences will be able to help them in the future?
CE: As they will be future-teachers, it has been really important to provide them with a project-learning approach. They all took turns in hosting or co-hosting sessions, and that helps to  cultivate their levels of charisma. They'll need skills like these later as they begin working in their profession. The fact that they have videos that they can watch and re-watch should help them to become even stronger and more confident speakers and motivators.  
Do you think the students might one day be able to use their completed proposals to implement concrete improvements to their campuses? 
CE: For this edition, we were focusing on getting this course up and running in an efficient manner. I hope that in the future, we might be able to include a phase dedicated to the implementation of the student projects. Some of the projects have already piqued the interest of local stakeholders, which is great and a necessary first step. But I do think this will be more of a cross-pollination process over time. Throughout the course, it's really important to listen to others, to share and to discuss ideas. An implementation phase could be developed later, but, for that, we would really need funding or sponsors who could get involved with the students and local stakeholders to help implement projects after an initial semester of brainstorming and creation. 
You mentioned that you've begun preparing future editions. Does this mean that you'll continue to organize the VEC Challenge? 
CE: Now that the first semester is over, the course will continue this year for the Rennes 2 Masters students of the Didactiques des Langues program in semester 2. But I'd certainly like to continue crafting more courses like this next year and in the years to come. We hope to have more technical tools available for our use in future sessions, but for this first edition we really needed time to try and test the tools we had to see what works and what doesn't. 
---
For more information about each team's proposals, watch the short videos below! 
The link to the Youtube channel containing all 2nd round video proposals can be found here, but you can find a summary of each team's proposals and video below. A list of Project Coordinators can be found at the bottom of this article.
texte
Winning Team: The University of Limerick, Ireland
Proposals from the University of Limerick team focused largely on wildlife and conservation efforts. Their main goals are to raise awareness, encourage biodiversity (from insects to birds and small mammals), create and protect habitats, forge a safe space for native animals and increasingly connect local agricultural products and providers with the campus community. The team has proposed the creation of an app which would allow students to track and learn about native species that they see on campus, increasing overall awareness of the campus community.
texte
---
Runner-up: SCELVA Language Center (Rennes 1), France 
The Scelva team based their ideas for an eco-campus on the UN's 17 sustainable development goals. Their proposals included: improving sustainable transport (cycling information and resources); buildings (reduction of energy use and retrofitting of buildings with biosourced materials like hemp, wood, straw using impact assessments as a basis); improving sustainable waste management (using reduce, reuse and recycle principles); increasing and more efficient use of green space (by setting up biological corridors which can promote biodiversity); using farming as a resource (chicken coop for food waste and beehives for plant pollination of vegetable gardens); water management techniques (implementation of a differentiated management of rainwater); and involving the community in these green actions through the organization of a festive green day!
texte
---
INN, Norway Team
Team Norway focused on "A Touch of Nature" as their theme.Their proposals for campus improvements dealt with three main issues, namely: the filling in and diversification of greenery in already existing green spaces on campus to promote plant and insect biodiversity, (including the addition of a greenhouse) and the addition of real plants inside of campus buildings. Secondly, they proposed to shorten the supply chain for food used on campus canteens (using local farmers and produce as much as possible). And lastly, the incorporation of real plants in classrooms to improve the well-being and green knowledge of students.
texte
---
Université Bretagne Sud (UBS) Team, France
The UBS team proposed to improve the recovery system for rainwater using collectors on their campus. They suggested that the recovered rainwater be used for practical solutions (i.e. toilets, the washing of floors, etc.) and for hydrating the campus greenery and gardens. 
texte
---
École Centrale Nantes team, France
The Nantes team has proposed to implement green roofs for thermal insulation and the purification of rainwater. This could be a way to increase food production on-campus in a sustainable way. The addition of composts throughout the campus could provide fertilizer for other plants, while reducing food waste at the same time. They also presented other ideas like adding sheep to the campus lawns, dry toilets in the buildings and more. 
texte
---
University of Joseph KI-ZERBO, Burkina Faso team
The Joseph KI-ZERBO team has proposed to create an annual "Green Faculty Challenge", in which students of each faculty would be asked to try to create / improve an outdoor garden for their faculty space. The goal of this initiative would be to increase the quality of clean air on and around the campus, increase student awareness of environmental issues and provide students with pleasant and green safe spaces. The winning faculty team would be rewarded with a trophy  cup during a night of festivities (concerts, games, etc.) called the Eco-Campus Night. 
texte
Project Coordinators:  
Helen Kelly-Holmes - University of Limerick - eMERGE

Máiréad Moriarty - University of Limerick - eMERGE

Bente Gaalaas Rønningen Bolme - Inland University of Applied Sciences - eMERGE

Katarína Chovancová - Matej Bel University in Banská Bystrica - eMERGE

Marek Skoršepa - Matej Bel University in Banská Bystrica - eMERGE

Viera Pavlovičová - Matej Bel University in Banská Bystrica - eMERGE

Rabiyatou ZIGANI, Doctoral student - Universite Joseph Ki Zerbo (Burkina Faso)

Ann Longwell - Rennes 1 University

Spencer Hawkridge - Ecole Centrale Nantes

Lesley Lelourec - Rennes 2 University - eMERGE

Amal Jouffe-El Amrani - Rennes 2 University - eMERGE

Christine Evain - Rennes 2 University  - eMERGE

Djibril Dieng, Coach Coordinator - Rennes 2 University - eMERGE