Image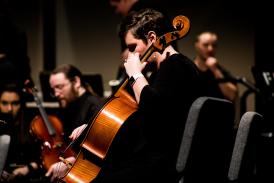 Contenu sous forme de paragraphes
texte
The musicians of the Orchestre Symphonique de Bretagne offer us a concert specially designed for our campus.
On the program:
Wolfgang Amadeus Mozart: Quintet No. 3 in G minor K.516
Johannes Brahms: String Quintet No. 1 op. 88
It is hard to believe that these two works were composed a hundred years apart. Mozart's work calls for an expressive and revolutionary future, while Brahms' responds with a nostalgia for a bygone era.
Students and staff of Rennes 2 University can benefit from a 5€ rate for this concert(valid for the purchase of tickets via the OSB online ticket office only).