Image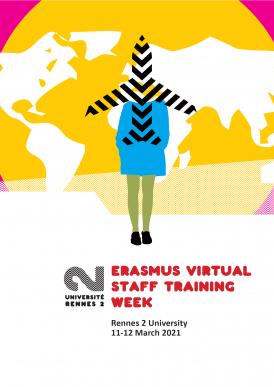 Contenu sous forme de paragraphes
texte
During this first virtual edition of this Erasmus Staff Week, staff from Rennes 2 and eMERGE partners will discuss the various means and approaches to the process of internationalisation of higher education institutions in 2021 and beyond.
The week's activities are designed for staff working in International Offices, staff working on pedagogical issues and the members of the eMERGE consortium interested in exploring the challenges and opportunities of the Erasmus Programme and the process of internationalisation in the field of higher education.
During the sessions, emphasis will be placed on the exchange of good practices, specifically: 
Each partner university's environment and its own particularities
Procedures dealing with mobilities (exchange, virtual…) for outgoing and incoming students and Erasmus digitalisation issues
A specific initiative which can be transposed by others in the framework of the new Erasmus+ Programme. Rennes 2 University will present its specific initiative, 

ESS Cargo, 

a

new cooperative sustainable development initiative on campus 

with the participation of Marie Bauduin and Nolwen Alzas.
texte
eMERGE member institutions include: 
Image