Image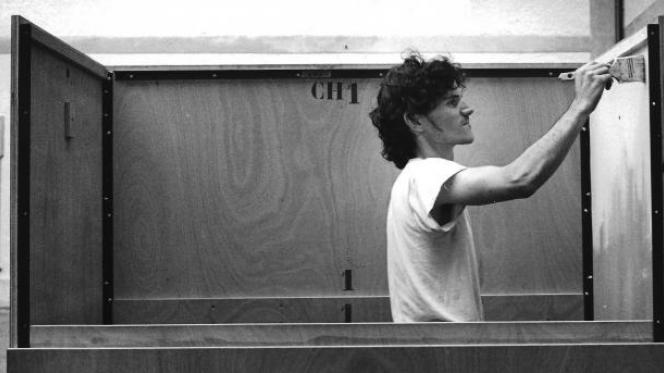 Contenu sous forme de paragraphes
texte
« Ne pas attendre à ne rien faire » DENIS BRIAND
Commissioned by Mathilde Dupré and Marion Hohlfeldt
Drawing, painting, volume, video... Denis Briand's work has developed through a commitment to diversity - in terms of forms, techniques and mediums. This diversity is also due to the a priori different fields to which the work pertains: comics, pictorial abstraction, cartography, geopolitics... 
Also discover the exhibition "Denis Briand: Printed Works" at the Cabinet du livre d'artiste from January 30 to March 5, 2020.
+ Project Room | MARC GENEIX
Commissioned by: John Cornu
This project room presents a series of never-before-seen productions by French artist Marc Geneix (born in 1975), which draw inspiration from the media and cultural reservoir of contemporary society while combining know-how and vernacular cultures.