Image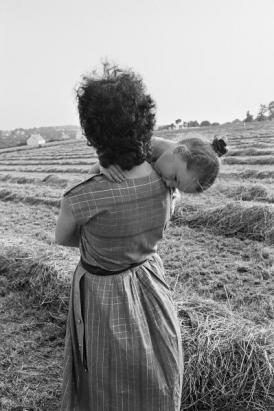 Contenu sous forme de paragraphes
texte
Guy Hersant, a photographer in the countryside
Saint-Jean Brevelay 1983-1984
Photographs by Guy Hersant
Taking us back to the time when the Breton countryside around Saint-Jean-Brévelay (Morbihan) was rustling under the wind of modernity, Guy Hersant's work superbly captures the uprooting from the old world, examining up close the gestures and joys, of women and men at work or in rites and celebrations.
This photographic harvest of 1982 and 1983 is an ethnographic survey of the transformation of rural society at the end of the last century.
- Gilles Luneau
The photographer will welcome the public at the Chambre claire on November 18 from 10am to 12pm and from 3pm to 6pm.
Photo credit : Guy Hersant