Image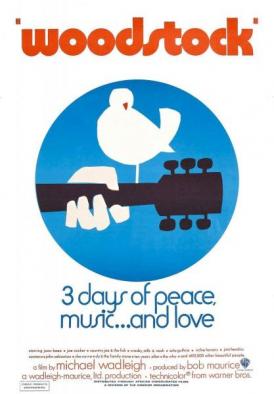 Contenu sous forme de paragraphes
texte
Screening of Woodstock - 3 Days of Peace, Music...and Love by Michael Wadleigh (USA, 1970, 184 min.)
History in the Making…
For three days in 1969, over 500,000 people descended on a field in the state of New York to take part in what would become the largest musical gathering in history. What was supposed to be an ordinary music festival turned into what could be described as ephemeral triumph of the era's counterculture.
Demigods or strangers, the musicians of Woodstock would go on to become the flagship of a sense of freedom of expression. This film plunges the viewer into what it was like to be a first-hand witness to it all. 
Original in its direction, the screen is divided into three parts. We can, for example, simultaneously follow a group on stage, a close-up of the singer, and the reactions of the audience.
More than just a musical film, Woodstock is also a photographic work of art, portraying different facets of American society as the event begins to take hold. The sheriff or the parents worried about the outpouring of ragged young people, the local farmers and businesses, are all surprised, and sometimes delighted. The announcement made by the Governor: "I declare this perimeter a disaster area", shows just how quickly everyone becomes aware of the scale of events.
Ciné Tambour also goes back in time with a psychedelic evening not to be missed.
Don't miss out on the thematic table available at the Musicology BU (Central Library).