Image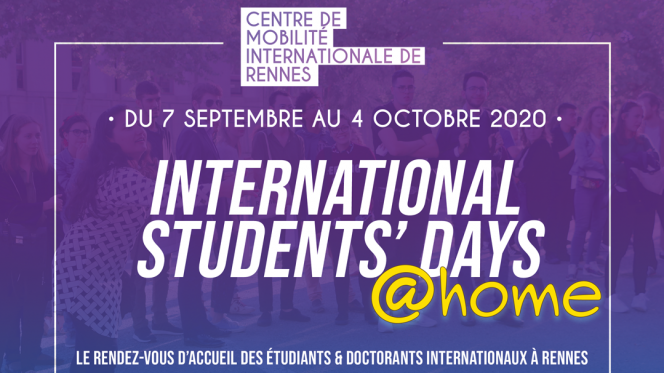 Contenu sous forme de paragraphes
texte
For the start of the 2020 school year, the International Mobility Centre (CMI-Rennes) will be changing its yearly 'International Students 'Day' formula. It is now becoming the International Students' Days @ Home! An event throughout the month of September.
EVERY DAY, FROM SEPTEMBER 7.
Meet the CMI staff and partners through short videos on Youtube and on social networks: presentation, tips, gifts ...
Some videos will allow those who participate to win gifts from partners.  The questions asked will be related to the CMI videos and students will have 24 hours to provide the answers on the CMI Facebook page. The draw for the winner(s) will take place live during the weekly broadcast.