Image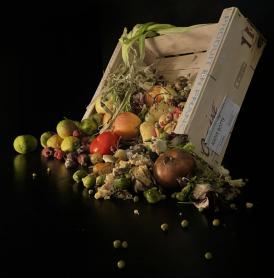 Contenu sous forme de paragraphes
texte
The exhibition presents the photographic work of students enrolled in the first year Bachelor program of Arts, Literature and Communication who have chosen the UEO Spanish Remediation and the UEO English Remediation. This work is an extension of a visit to the temporary exhibition, Les Choses, presented at the Louvre Museum, from October 2022 to January 2023. This exhibition, conceived by art historian Laurence Bertrand-Dorléac, provides a fresh look at the still-life genre.
The language course was built around a reflection on the things that inhabit us, accompany us and invade us. The students were invited to imagine their own still-lifes by combining the constraints and playing with the codes of the genre. These photographs reveal "les choses" (things): elements of the animal or plant world, or simply objects. These photos tell us about their personality and their concerns, beyond words.
This cross-disciplinary project, led by Lidia Aguilar and Tiphaine Bourgeois, experiments with learning by doing. It is about learning through the detour, outside the walls of the university, to meet, to be inspired by the journey to create and assert themselves, then to share the experience in a place dedicated to the creativity of students.
The exhibition is for everyone, and especially at those involved in an international mobility program. Indeed, the photos are backed by sound files created by the students and available in 3 languages: Spanish, English and French.