Image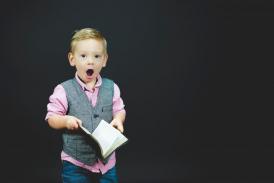 Contenu sous forme de paragraphes
texte
At a time when gender is recognized as a social construct, awareness of the need to deconstruct gender stereotypes from a very early age is growing. This Equality Tuesday event proposes to explore the way in which children's literature deals with these issues. How can we write, illustrate, publish, sell and promote gender-neutral children's literature that goes beyond stereotypical approaches and builds more equal representations?
Roundtable discussion with Jessie Magana, children's author, freelance publisher and collection director at Talents Hauts, Caroline Ibos, lecturer in political science at Rennes 2, and Ayla Saura from the Rennes bookstore La Nuit des temps, moderated by Christine Rivalan Guégo, Rennes 2 Vice President in charge of Equality.
---
Image

texte
Equality Tuesdays are a series of conferences to raise awareness of equality issues. Once a month,  experts are invited to discuss these issues.
The conference is filmed and broadcast live on the Mazier campus in Saint-Brieuc. It will then be visible on Aire d'U, Rennes 2 University's web media.
---