Image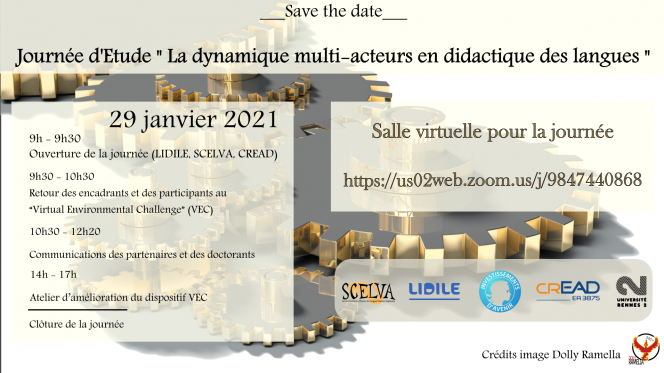 Contenu sous forme de paragraphes
texte
Following the successful conclusion of semester 1's Virtual Classroom Environmental Challenge, Rennes 2 and partners will be organizing a day dedicated to discussing collaboration in projects in the field of language didactics.  
This day is being organized with participation from Rennes 2, LIDILE, SCELVA, Investissements d'Avenir and CREAD EA 3875. 
See the detailed program below for more information. 
Image

Image