Image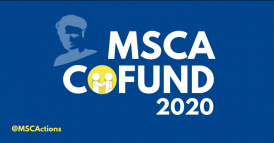 Contenu sous forme de paragraphes
texte
BIENVENÜE offers 75 two-year postdoctoral positions to international highly-skilled researchers. Co-funded by the EU Marie Sklodowska-Curie Actions, Région Bretagne and partner institutions, the programme aims to reinforce Brittany's research excellence and R&I regional politics.
Self-designed research project, interdisciplinary and intersectorial collaborations are BIENVENÜE fellowships key elements.
Interested in fostering regional research excellence in the following domains? 
Go to the dedicated programme website to find out more on these topics and how to apply. 
The application deadline is March 15.