Image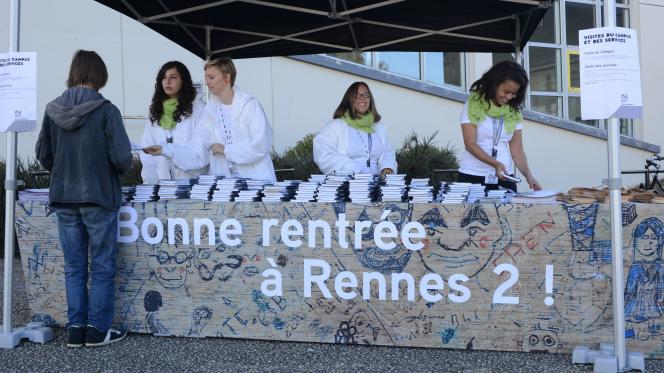 Contenu sous forme de paragraphes
texte
Enter the "Flescape - Welcome to the University" experience
Come save the university!
When: Journée Campus, Wednesday, September 11, from 2:00 pm to 8:00 pm
Location: Plateau Bourdon, Building D, Villejean Campus
Duration of the game: 30 minutes
Image

texte
The Escape Game "FLEscape - Welcome to the University" is a fun and educational activity entirely created and implemented by the students of the Master DDL of Rennes 2 University for the welcoming of incoming international students.
A true peer-to-peer educational program, FLEscape promotes the integration of newcomers by promoting team cohesion, which must, together, solve puzzles to "save the university"!
The first two platforms, created in 2018 and 2019, invite new students to immerse themselves in the subtleties of the university (modes of grading, formal and informal modes of address, travel on campus, recognition of university services). A new platform is planned for 2020, which will focus on finding internships and jobs for international students.
Within Rennes 2 University, FLEscape is installed (free of charge) several times a year, at the beginning of each academic year, during the Journée Campus event (in September), during the International Week (in November), during the Portes Ouvertes event (in February) and, at the request of Rennes 2 partner institutions  in Rennes (IEP, INSA, Rennes 1, CMI).