Image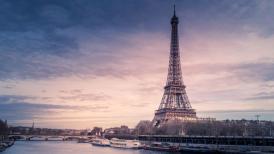 Contenu sous forme de paragraphes
texte
The "Generation 2024" label for schools and educational establishments seeks to build bridges between schools /universities and the sports world in order to encourage the physical education and sporting activities of young people. Comprised of 17-26 year olds from varying backgrounds, the label's committee, made up of athletes, students, representatives of NGOs, representatives of Paris 2024 stakeholders and members of civil society, will enable the next generation to shape the Paris 2024 Games by: 
developing structuring projects with regional sports clubs

participating in Olympic and Paralympic promotional events

accompanying or welcoming high level athletes

opening the sports facilities of the establishments
Rennes 2 is participating in this important initiative as part of the French University Olympic Network (ROUF). The ROUF network broadcasts information concerning the organization of sports events, conferences, webinars, related to Olympism, everywhere in France and/or online. 
The university community is invited to participate in these many challenges!
Sports events
Club Paris 2024: the opportunity to win your number for the first Olympic marathon open to the general public! 
Challenge 7 days / 1 hour: on the initiative of the Normandy and Brittany University Sport Leagues, the ASPTT Athletics of Rennes and Sysport students, this challenge aims to mobilize the greatest number of people on issues of health, solidarity and fun.  For one week and a maximum of one hour per day, all audiences can meet and challenge each other, whatever their sporting level, in a walking or running activity.
Dansons vers 2024: call for projects is aimed at students practicing dance within the framework of the Sports Association or teaching, and without obligation of sports license FFSU. The aim is to present their choreography using remote tools during the Olympic and Paralympic week from February 1 through 6, 2021.
Related Teaching program
Opening of a Master's degree in Sport and Olympic Studies at the University of Tsukuba in Japan for the October 2021 academic year. Applications can be submitted until December 23, 2020. This master's degree, entirely in English, is open to international students. It offers four different course programs: 
Olympic & Paralympic Education 

Sport Management (Sport Business, Policy & Governance)

Sport Science & Medicine 

Teaching, Coaching & Japanese Culture