Image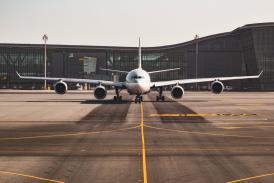 Contenu sous forme de paragraphes
texte
* The most up-to-date rules for students and researchers coming to France can be found here. Please check regularly to ensure that the conditions have not changed before leaving your country of residence.  
Rules for entry into France - last updated October 2021
The below is a summary of the latest government information on mobility for study or research.
The Ministry has updated the advice and rules governing entry into France. Please find the detailed information (in English) available on the Ministry's website. Students and researchers can also find the flyer from Campus France (to download on the right-hand side of this page) very helpful as it summarizes the conditions for entry in the case of one's studies or research (dated from August, 2021). 
Please note that the classification of countries by color-codes (green, orange or red)  has recently changed and may again change as the health situation evolves. These lists are updated each week. Please check the Ministry's website listed above for the most recent version.
---
APPROVED VACCINES FOR ENTERING FRANCE
Approved vaccines for entering France are those recognized by the European Medicines Agency (Comirnaty/Pfizer, Moderna, Vaxveria/AstraZeneca, and Janssen) and foreign vaccines similar to those authorized in Europe (Covishield etc.)
International students and researchers coming to France from "green" countries (see the Zones section below) may enter France without restriction. Please get fully vaccinated with a vaccine recognized by France before your departure. 
If you are unable to be vaccinated before coming to France, you will be offered an opportunity to get vaccinated as soon as possible after your arrival, in conjunction with Social Security and your host institution, especially if you come from a country in the red zone.
Travel documents if you are vaccinated:
proof of vaccination. It will only be valid if it proves that you are fully vaccinated, i.e.:

Seven days after the second shot for two-shot vaccines (Pfizer, Moderna, AstraZeneca (Vaxevria and Covishield));
Four weeks after the shot for one-shot vaccines (Johnson & Johnson);
Seven days after the shot for vaccines administered to people who have already had COVID-19 (only one dose is necessary).
If you are not vaccinated:
Unvaccinated students and researchers must provide when boarding and on arrival:  a negative PCR or antigen test dated from less than 72 hours before departure*.   a sworn statement: statement certifying that you do not have any symptoms of Covid-19 and that you have not been in close contact with anyone with Covid-19 within the 14 days prior to departure.    * PCR or antigen test < 24hrs for monitored countries. Please check the Ministry's website as noted above for more information.
---
ZONES
In addition to the above, the specific conditions for entering France will also depend on your country of departure. Countries have been designated into one of three color codes which will regulate incoming mobility for the time being.
The most up-to-date rules and country lists can be found here.
"Green" countries: countries without active circulation of the virus and variants of concern

"Orange" countries: countries where the virus is actively circulating but in controlled proportions, without the spread of variants of concern.

"Red" countries: countries with active circulation of the virus, and variants of concern
The lists of countries, travel statuses and required certifications are available in French and English on the French Ministry of the Interior's website.
These lists are updated each week.
Health Pass:
What is it and do I need one?
In France, starting in early August, you will need to present a health pass for access to bars, restaurants, malls, hospitals, (except if you are admitted for urgent care), care homes, and for long-distance travel by plane, train or coach. It is also required for municipal libraries, pools, campsites, and certain other holiday accommodation, etc. This list may be extended as necessary.
If you do not have a European health pass, a COVID certificate can be issued to people who have tested negative or who have been fully vaccinated with one of the vaccines recognized by the European Medicines Agency or one of the equivalents to these vaccines.
In order to facilitate the stay of non-European individuals in France, the Ministry of Foreign Affairs has set up a specific mechanism for issuing a COVID vaccine certificate of equivalence which is valid on French territory.
This system is open to non-European foreign nationals, tourists and students enrolled in French higher education establishments who are already in France, arriving for the start of the academic year, or before 5 September for non-student foreign nationals. Requests concerning arrival at a later date will be processed later.
A temporary QR code valid 72 hours can also be generated by a healthcare professional following a negative RT-PCR or antigen test.
Please go here to find out more on the health pass or covid vaccine certificate.
---
Specific Information for new international students coming to Rennes 2 University
Since the health context is variable, we ask that incoming international students sign a statement that recognizes the potential for deteriorated mobility conditions, much like we did for students last year. Although we will do our best at Rennes 2 University to welcome students in as normal of conditions as possible, the current health context means that we cannot guarantee all of our "normal mobility conditions and activities". 
For more information, or to receive the statement, please contact:
Important information from the Student FAQ Page (Last Updated: October 7, 2021)
The current health situation and the progress of the vaccination campaign allow for a 100% return to the classroom, provided that sanitary measures continue to be implemented to prevent a resumption of the epidemic. Additional adjustments may be made if the health situation deteriorates. This protocol is applicable to all three campuses of the University. Given the sanitary guidelines to contain the epidemic of COVID-19, find in the FAQ, regularly updated information. 
Some of the important information included on the page include: 
 Teaching and activities
As of August 30, 2021, for activities that are part of a study program, the university welcomes students in the classroom, at 100% of the capacity. Specific social distancing measures in the teaching rooms or hybridization of training courses may be taken depending on the evolution of the health situation. The university has implemented a policy of increased cleaning and disinfection of our premises by the maintenance staff (points of contact, furniture of the teaching rooms...).
Screening
All useful information about screening in Brittany region on the ARS Bretagne website.
Find all the local screening sites for covid-19 on this platform.
In case of a positive test for Covid-19, you must inform your school to justify your absence, and fill in this online form on the ENT.
You can also ask your questions at: etudiant-covid19 [at] univ-rennes2.fr.
Rules in case of signs of Covid:
It is important to be attentive to the appearance of any clinical signs. Students must remain in their accommodation when they have symptoms (fever and/or cough, difficulty breathing, speaking or swallowing, loss of taste and smell) and must seek a consultation or teleconsultation with their doctor or, failing that, the Student Health Centre / Service santé des étudiant·e·s (SSE), without delay. Students should follow the same recommendations if someone in their home has these symptoms.
Is the Student Health Service open?
Students can see SSE medical professionals by appointment. Due to the health context, the Villejean office is open from 8:30 am to 5 pm, and closed between 12:30 and 1:15 pm (disinfection of the sanitary facilities). Do not hesitate to come to the office if your doctor is not available, or for any information or advice. 
E-mail : sse [at] univ-rennes1.fr (for any request for information and advice)
Telephone: +33 2 23 23 70 85 or 86 (to make an appointment)
I am a student in a vulnerable situation with regard to COVID 19, who should I contact?
As a reminder, vulnerability concerns people who are at particular risk due to a co-morbidity or a factor of fragility. In order to preserve their health, students should contact their attending physician or the SSE service to study the methods to be implemented.
What to do in case of a case of contamination or a cluster
In case of symptoms or contact case, it is recommended that staff apply the procedure of the Ministry of Solidarity and Health.
Students who are Covid positive should report their situation to their school and fill out the form on the e-mail: https://intranet.univ-rennes2.fr/presidence/formulaire/signalementcovid
When 3 or more Covid positive cases are detected in the same teaching group of the same location or the same geographical unit:
the perimeter of the tracing is established between the ARS and the university and, if necessary, the CROUS or the student associations, in conjunction with the rectors of the academic region and the prefects of the departments in order to facilitate the organization of the tracing and the determination of its perimeter; students who wish to do so can make their vaccination status known to their institution. Once the list of students, staff or contact students at risk has been established by the CPAM, staff are asked to isolate themselves and the departments are asked to ensure educational continuity for contact students at risk, who will not be able to attend classroom lessons during their isolation. A collective testing campaign may be organized, depending on the analysis of the situation.
---
We also would like to remind you that all students in France (whether international or local) must comply with the health and security measures in place, whether it be related to health passes, lockdowns, testing and vaccinations, etc. More general information on the restrictions in place in metropolitan France can be found here.   At the above link, you'll find government information (in English) on rules related to: 
Access to cultural activities, sports, ceremonies

Access to, shops, bars, and other venues

Health Pass and vaccinations

Travel and health advice
Finally, and if possible, we would recommend all non-vaccinated students (international and local) to schedule an appointment to get vaccinated. For international students, upon your arrival in France, we recommend that you benefit from the French health system and its coverage of vaccinations and PCR tests, by registering for French Social Security as soon as possible. See the short video below (subtitled in English) for more information: